Do you make decisions and design with evidence from real people?
We will choose the right tools to give you valuable insights you can use.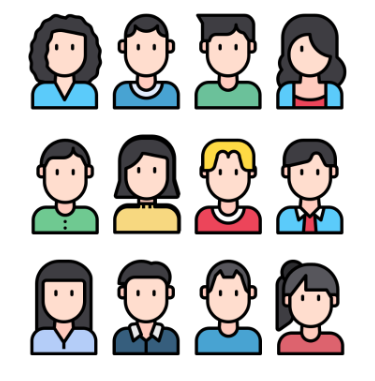 Know your users
Understand what your users need from your brand and what they find important using research.
Design with insights
Bring your team and stakeholders together using recommendations based on evidence from real people.
Improve revenues
Meet the needs of your customers, lower bounce rates, improve conversions and increase loyalty.
Why do it?
User research helps you to understand who your users are and what they want to achieve. Effective research will help you to make educated decisions and build great websites.
User goal research
Helps you understand what your users want to achieve.

Value gap analysis
Discover how you align with your customers expectations.

Concept testing
Validate new ideas and concepts with your customers.
How we do it?
We work with you and your team to build a plan of research that meets your objectives using a mix of methods to gain invaluable customer insights.
Card sorting
We use card sorting to form a mental model of your users and how they organise your content.
Tree testing
See how your users navigate your site and discover content to validate your site structure.
1 on 1 User interviews
We interview your users to dig into their experience and perception of your brand.
Ethnographic and diary studies
We observe and analyze the behaviour of your users in a self documented contextual setting.
Online surveys
Get quantitative evidence based research to make decisions based on what your customers think.
Usability testing
We test your website with 5 people using typical tasks to watch for pain points in the UX.
Affordable solution
Our research services are affordable so you can perfom iterative user research to cover every stage of your project.
Customer touchpoints
Our research targets users however they interact with you. Desktop, touch or voice.
Organisational scope
We recommend involving your whole organisation in research. Customers are important to everyone.
The benefits of research
Have you asked yourself,
What your customers want?
How do they see your brand?
Why are people abandoning carts?
Is our product range good enough?
How can I make a better customer experience?

Whilst these questions seem simple, you get much better answers from researching with real customers.
Example deliverables
User insights
Strategic plan
Review of analytic data
Visitor profiling
User story map
User journey