Problems with your site will stop your customers in their tracks.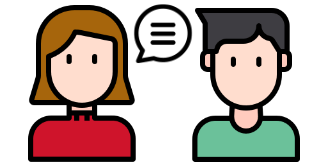 Discover Why? With affordable moderated Usability testing.
Usability testing
Test wireframes, prototypes or finished websites or apps with your users to gain essential insights to help improve your design.
Play testing
Put your Casino, table or slots game through it's paces with real players. Use their experience to improve your experience.
Prototype & test
Include us as part of your design sprint, we can create the prototypes of your designs and test them with real people.
When should you test?
Test iteratively during development

Minimise risk and unnecessary development costs by identifying problems in customer journeys prior to starting development. Discover issues that might stop your users from completing tasks and find and fix serious usability issues before you launch.
Test your existing site

Identify issues that may be damaging to your conversions through analytics and then target these using moderated usability testing. Watch your users as they encounter problems and have the advantage of being able to ask why?
Testing process
Task creation
We get to know your product so we can ask the right questions and get the insights you need.
Participant sourcing
To get great insights We test with participants that match the demographic of your customers.
Test sessions
The sessions are 60 minutes long and moderated live. You can watch a live stream and ask extra questions via the test moderator.
Deliverables
We provide you with videos for free and optional reports in summary form or detailed with suggestions for improving your UX.
Design a great experience by testing with real people.
Testing during design saves on development costs.
Discover issues affecting conversions and revenue.
The benefits of testing
Cost savings
We ensure that we provide you with a cost effective solution with our testing services. Not only are they affordable, by testing early on in the design process you can save expensive development costs by getting it right first time.
Return on Investment (ROI)
Depending on what improvements need to be made as a result of testing, ROI can commonly be measured with KPIs, increased conversions and customer satisfaction surveys. The better the customer's experience the more likely they are to spend money and refer your brand to others.